Balcony Apartment
(2 – 4 Persons)
€ 62,00 (Off-season)
€ 72,00 (Peak season)
Tower Apartment
(2 – 4 Persons)
€ 62,00 (Off-season)
€ 72,00 (Peak season)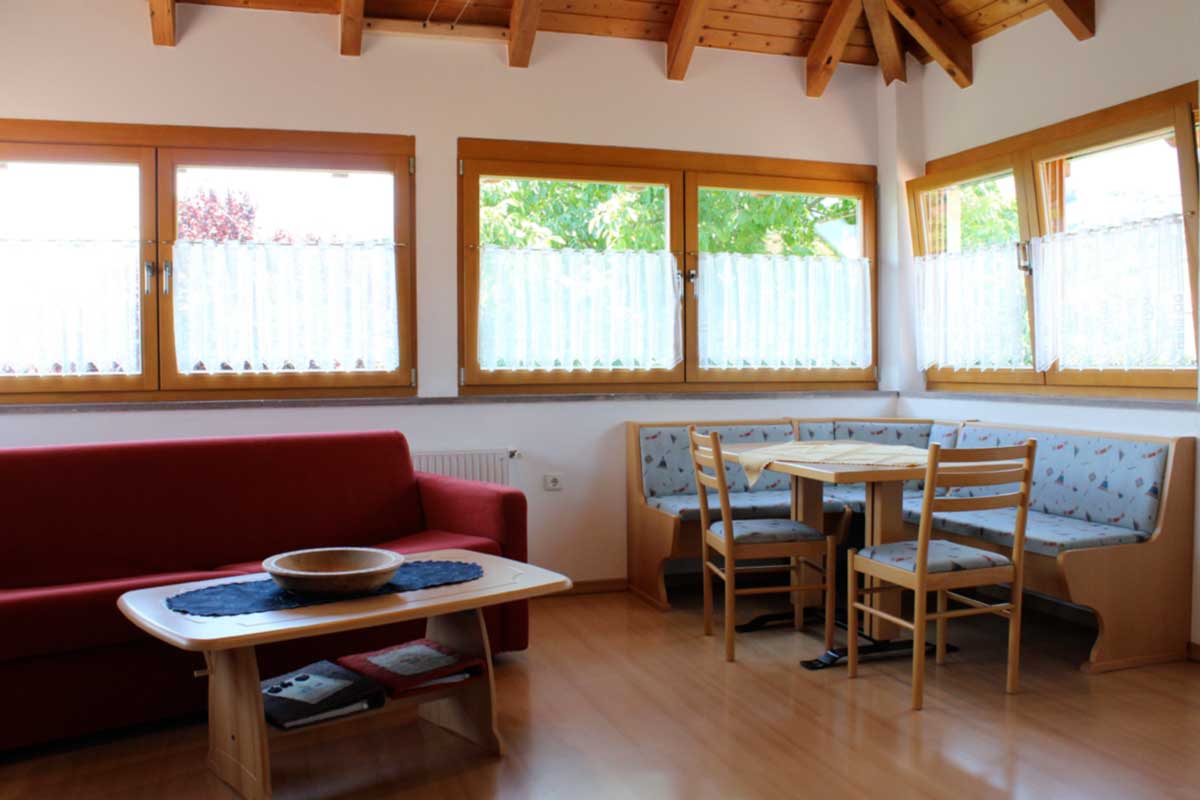 Studio Apartment
(1 - 2 Persons)
€ 50,00 (Off-season)
€ 60,00 (Peak season)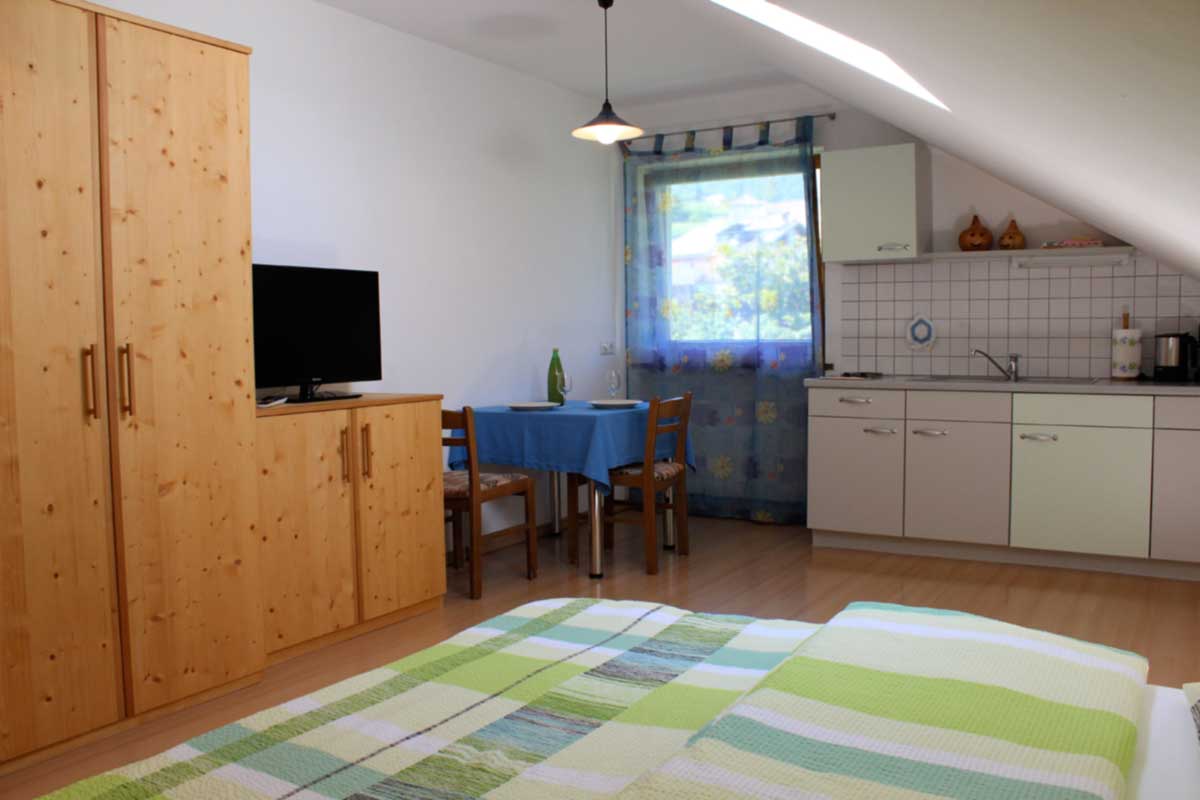 Winepass PLUS
The Winepass PLUS is your all-inclusive vacation along the South Tyrolean Wine Road! With this guest card you can use all public means of transport in South Tyrol and visit museums everywhere in South Tyrol for free. Moreover you can experience innumerable attractions along the South Tyrolean Wine Road (from 2017 for half the price) - the card is already included in the room rate of partner businesses. The Winepass PLUS includes the museumobil Card. Winepass PLUS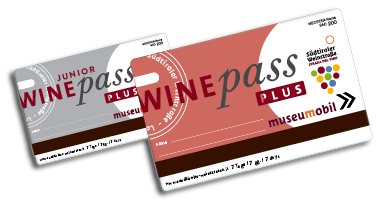 Up to 3 nights: 30 % surcharge
Off-season: 12.Jan.19–28.Jun.19 / 02.Nov.19– 29.Nov.19
Hauptsaison: 29.Jun.19 – 01.Nov.19 / 30.Nov.19-10.Jan.20
Prices are per night, including sheets, towels, kitchen towels, final cleaning service, V.A.T., electricity, cold and hot water, heating, mountain bikes (depending on availability) with the minimum stay of four days.
Children aged less than three years stay free of charge. We also provide a baby bed and a high chair for the kid – also free.
A local tourism tax of € 0,85 per person per day will be added to the price listed above.Children under 14 years of age are exempt ( ID required).
The apartments are ready from 2 PM on the day of arrival. Please leave the apartment by 10 AM on the day of departure.
Smoking is not permitted in the apartments.
No pets – thank you for your comprehension.
Payment:
We usually ask for a deposit upon booking. You will pay the rest off your bill in cash at the end of your stay (up to 999 €). In case of cancellation the deposit will not be refunded. Furthermore, the following conditions apply:
Terms of cancellation according to art. 1382 the Italian civil code
There is no right to recission in the sense of the Italian consumer protection code. Nonetheless, we grant you the right of cancellation according to the following terms (art. 1382 the Italian civil code):
Up to 2 weeks before the booked date: 50% of the rent
Less than two weeks before the booked date: 100% of the rent
In case of no-show or anticipated departure, the full price of the booked stay is due.
No credit cards